Meet Our Team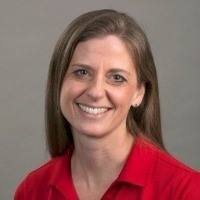 Jennifer Hartford, DPT
Clinic Director
Jennifer graduated from Oregon State University in 1996 with a Bachelor of Science degree in Exercise and Sports Science.  She immediately pursued her graduate education, and received her Doctorate of Physical Therapy degree from the University of Southern California, Los Angeles in 1999.  Jennifer started her career in an outpatient orthopedic clinic, specializing in spine care.  Originally, from Oregon, she returned home in 2002 and joined Willamette Spine Care, now ATI.  With a manual therapy approach to treatment, Jennifer focuses on hands on treatment to reduce pain, restore mechanics, and correct muscle imbalance patterns leading to dysfunction.  She provides individual treatment with simple, effective home programs to help you reach your goals and prevent re-injury.  In her free time, Jennifer enjoys spending time with her husband and three active children.  She continues to help on the family farm and enjoys golf and scrap booking.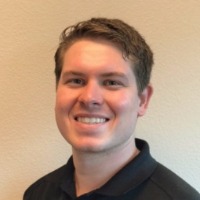 Ryan Delcambre, PT, DPT
Physical Therapist
Ryan Delcambre graduated from Texas Lutheran University in Seguin,TX with a Bachelor of Science in Kinesiology Exercise Science Specialization in 2013. He went on to earn his Doctorate Degree in Physical Therapy from University of the Incarnate Word in San Antonio,TX in 2016. Ryan Delcambre enjoys working with a wide range of patient populations and using manual techniques as well as functional exercises and therapeutic activities to return patients to an optimal level of function. He is certified in Graston Technique and has taken continuing education courses to further gain knowledge in orthopedic pathologies, joint mobilizations, and has observed in many Orthopedic surgeries. His clinical experience includes treating patients for pre and post-operative care, musculoskeletal pain, chronic pain and postural/body mechanics education for further prevention of injury. In his free time, Ryan Delcambre enjoys playing various sports including tennis, basketball, soccer, softball and hiking.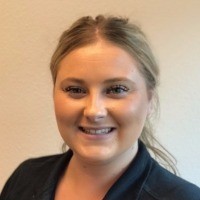 Kate Collinsworth, PTA
Physical Therapist Assistant
My name is Katie Collinsworth. I graduated from Chico State University, CA with a bachelor of arts in kinesiology, emphasis movement studies in 2010. I then went to Fort Morgan Community college where I received my Physical Therapist Assistant License in 2013. I enjoying working with all different variety of patients and using manual therapy and functional activity exercise to help reach each patients goal. I have taken continuing education courses ranging from kinesiotaping, manual therapy techniques and being able to mentor future PTA's. Most of my clinical experience has been in outpatient orthopedic clinicss, treatment that usually include a good balance manual therapy for soft tissue restoration, joint mobilization to restore mechanical dysfunctions and therapeutic exercise to improve tolerance to functional activity. In my free time I enjoy hiking, traveling, I am learning how to golf and camping.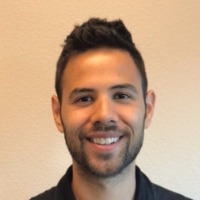 Dustin Johann
Rehab Tech
Dustin was born and raised in Eagle River, AK. He moved down to Salem, OR in 2010 to attend Corban University, where he graduated with a BS in Health Science. Dustin has been working as a rehab tech for the past two years and has become proficient in guiding patients through various exercises safely and correctly. He plans on using this experience to aid him in his quest to become a licensed Physical Therapist. In his free time, Dustin enjoys spending time with his family and friends, woodworking, and playing various sports. When he is not partaking in these hobbies, he is an avid Portland Trailblazer, Seattle Seahawk, and soccer fan.
Megan Lin
Rehab Tech
Megan was born and raised in Roseburg, Oregon and moved to Salem in 2002. She attended Pacific University in Forest Grove, OR and graduated in 2016 with a B.S. in Exercise Science. Megan plans to utilize her experience with ATI as a Rehab Tech to pursue her DPT degree. She enjoys hiking, kayaking, rafting, playing violin, cooking, traveling and painting in her spare time.
If You Need Physical Therapy, Choose ATI
Conveniently located on Liberty Street NE in Salem, ATI Physical Therapy is the premier choice for personalized physical therapy in a friendly and encouraging environment. Known for exceptional results and an upbeat atmosphere, ATI Physical Therapy provides physical therapy and sports medicine.
Physical Therapy services include manual therapy, therapeutic exercise, therapeutic modalities, cardiovascular conditioning, and strength training. The friendly and motivating team at ATI will develop a personalized treatment plan designed to reduce pain, improve mobility and reduce future injuries. Call today to book an appointment!
California locations are independently owned and operated under license.
We Can Help With:
Back/Spine Injuries

Sports Related Injuries

Pre and Post Surgical Conditions

Overuse/Repetitive Stress Injuries

Knee Injuries

Foot/Ankle Injuries

Wrist/Hand/Forearm Injuries
Workers' Compensation Rehabilitation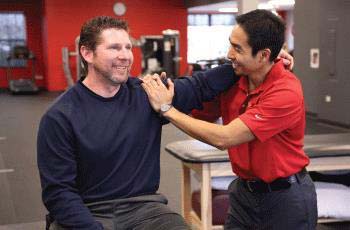 Achieving international recognition for its outcomes in workers' compensation rehabilitation, ATI offers innovative solutions that deliver efficiencies and high levels of satisfaction. By visiting your local Salem ATI, you can learn more about how we can help. In addition, We have a simple referral process and performance-based methodology to help increase strength, endurance and cardiovascular function with the goal of returning you back to work.
Physical Therapy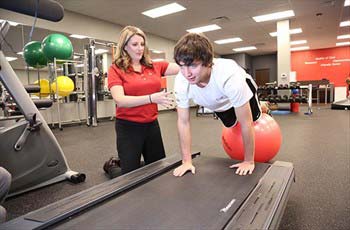 At your local Salem ATI, our goal is to help you feel better – quickly, easily and affordably. ATI accepts virtually all major insurance carriers and will verify insurance for you. To schedule your first appointment within 24-48 hours, or to request a complimentary screening, call (503) 763-3525. Our clinicians will develop a custom treatment plan that addresses pain, gets you moving and lowers the chance for future injuries. Plus, we'll make it fun along the way.
Sports Therapy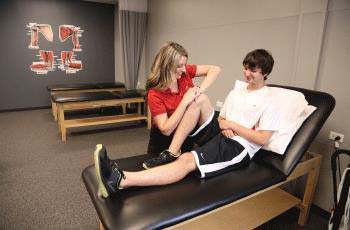 From injury education and prevention, to conditioning and rehabilitation, ATI provides on-site athletic training services to schools and clubs in Salem. To learn more about these local opportunities call (503) 763-3525. We are experts in preventing, evaluating, treating and rehabilitating injuries, and will coordinate care with your physician, parents and school/club officials to get you back in the game.
The contents of the ATI Physical Therapy web site, such as text, graphics, images, and other material contained on the ATI Physical Therapy web site ("Content") are for informational purposes only. The Content is not intended to be a substitute for professional medical advice, diagnosis, or treatment. Always seek the advice of your physician or other qualified health provider with any questions you may have regarding a medical condition.
If you think you may have a medical emergency, call your doctor or 911 immediately. Reliance on any information provided by the ATI Physical Therapy web site is solely at your own risk.