Meet Our Team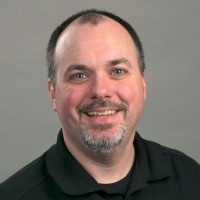 Justin Stehr, DPT, MTC
Clinic Director
Justin Stehr, DPT, MTC, received his Bachelor of Science in Exercise Science from Pacific University in Forest Grove, OR. He then received his Doctorate in Physical Therapy and Manual Therapy Certification from the University of St. Augustine for Health Sciences, in St. Augustine, FL. Justin is trained in treating dysfunctions in the spine, as well as other orthopedic dysfunctions. He enjoys the outdoors and loves running, fishing, scuba diving and spending time with his wife and two sons on their farm in Yamhill.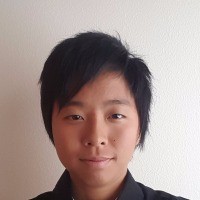 Yusha Neuman PT, DPT
Physical Therapist
Yusha graduated from Baylor University with a Bachelor's in Nutrition Sciences in Texas (2013) and then went on to earn her Doctorate in Physical Therapy at Southwest Baptist University in Missouri (2017). Yusha received rigorous mentorship during her clinical rotations and looks forward to improving her overall clinical skills on a daily basis. Yusha has a special interest in treating vestibular patients, athletes, and spine dysfunction. Yusha believes in helping patients take an active role in their health. Outside of the clinic, she enjoys surfing, hiking, painting, calisthenics, building friendships, spending time with family, and traveling the world.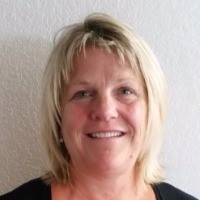 Peggy Chupp, PTA
Physical Therapist Assistant
Peggy Chupp earned her degree as a physical therapist assistant from Mt. Hood College. She joined our group in 1987 and along with our other physical therapists, she provided physical therapy services to McMinnville Community Hospital and home health for Health Dynamics. Peggy has also provided services at skilled nursing facilities in McMinnville. ATI Physical Therapy is very fortunate to have Peggy on our staff. She is a very caring therapist and a highly valued member of our clinic. Peggy was raised in Dayton , Oregon and has enjoyed participating in many sports. Today, when she is not working, Peggy likes to take time to play with her grand kids and spends time at the river with her family.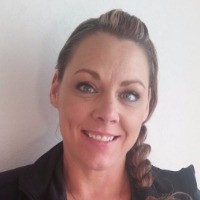 Courtney Stone
PSS
I am a mother and wife, I love to camp and fish and be outdoors and making memories with my family.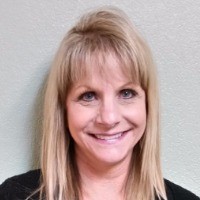 Sheilla Phipps
PSS
Sheilla was born in Hawthorne, CA, but has lived in Oregon most of her life. She loves spending time with her husband Bob, kids and grandbabies. Besides spending time with her family, Sheilla loves to camp, spend weekends at the coast, and shop at thrift stores for rare finds. Sheilla worked for Regence BCBSO for nineteen years in the medical insurance industry working in customer service.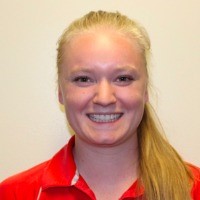 Laura Waller, ATC, LAT
Outreach Athletic Trainer
Laura graduated from Linfield College in McMinnville, OR in 2017 with a Bachelor of Science degree in Athletic Training. She is excited to be working in the clinic and with the student-athletes out at Dayton High School. In her spare time you can find her enjoying outdoor activities like hiking, golf or skiing. If she's not in the clinic or working with the student-athletes you can find her at a Portland Timbers game or enjoying some college sporting events.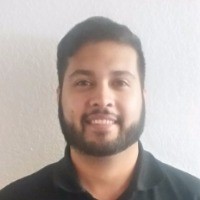 Kevyn Polanco Castillo
Rehab Tech
Kevyn graduated from Western Oregon University in Monmouth, OR with a Bachelor of Arts in Exercise Science in 2016. He plans to pursue a degree in physical therapy in the future. In his free time, Kevyn enjoys hiking, painting, reading books and being with his family.
If You Need Physical Therapy, Choose ATI
Conveniently located on SW Hilary in McMinnville, ATI Physical Therapy is the premier choice for personalized physical therapy in a friendly and encouraging environment. Known for exceptional results and an upbeat atmosphere, ATI Physical Therapy provides physical therapy and sports medicine.
Physical Therapy services include manual therapy, therapeutic exercise, therapeutic modalities, cardiovascular conditioning, and strength training. The friendly and motivating team at ATI will develop a personalized treatment plan designed to reduce pain, improve mobility and reduce future injuries. Call today to book an appointment!
California locations are independently owned and operated under license.
We Can Help With:
Back/Spine Injuries

Sports Related Injuries

Pre and Post Surgical Conditions

Overuse/Repetitive Stress Injuries

Knee Injuries

Foot/Ankle Injuries

Wrist/Hand/Forearm Injuries
Workers' Compensation Rehabilitation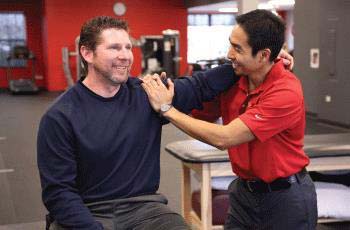 Achieving international recognition for its outcomes in workers' compensation rehabilitation, ATI offers innovative solutions that deliver efficiencies and high levels of satisfaction. We have a simple referral process and performance-based methodology to help increase strength, endurance and cardiovascular function with the goal of returning you back to work. Visit your local McMinnville ATI to learn more.
Physical Therapy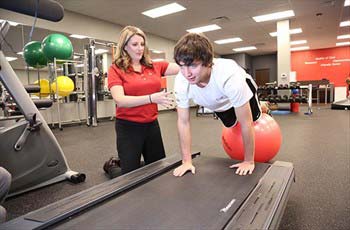 At ATI, our goal is to help you feel better – quickly, easily and affordably. To request a complimentary screening, call (503) 472-0096 or visit your local McMinnville ATI within 24-48 hours to schedule your first appointment. Our clinicians will develop a custom treatment plan that addresses pain, gets you moving and lowers the chance for future injuries. Plus, we'll make it fun along the way. ATI accepts virtually all major insurance carriers and will verify insurance for you.
Sports Therapy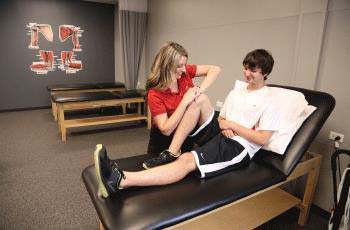 From injury education and prevention, to conditioning and rehabilitation, ATI provides on-site athletic training services to schools and clubs in McMinnville. We are experts in preventing, evaluating, treating and rehabilitating injuries, and will coordinate care with your physician, parents and school/club officials to get you back in the game. Visit your local McMinnville ATI to learn more.
The contents of the ATI Physical Therapy web site, such as text, graphics, images, and other material contained on the ATI Physical Therapy web site ("Content") are for informational purposes only. The Content is not intended to be a substitute for professional medical advice, diagnosis, or treatment. Always seek the advice of your physician or other qualified health provider with any questions you may have regarding a medical condition.
If you think you may have a medical emergency, call your doctor or 911 immediately. Reliance on any information provided by the ATI Physical Therapy web site is solely at your own risk.