Meet Our Team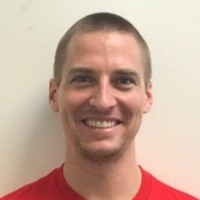 Jason Bouwkamp, DPT, MS, CSCS
Physical Therapist
Jason has been practicing physical therapy since 2013 after receiving his clinical doctorate from the University of Florida where he also received his MS in Exercise Physiology with a concentration in biomechanics and his BS in microbiology. After school he completed a residency in orthopedic physical therapy through UFHealth's Orthopaedic and Sports Medicine Institute. He has taken numerous continuing education courses and has been certified in the FMS, as a Certified Strength and Conditioning Specialist through the NSCA, and as a Road Runners Club of America running coach. His interests lie in power lifting, olympic lifting, kettlebells, parkour, rock climbing, hiking, standup paddle boarding, and generally being outside and moving. These interests carry over to his treatment methodology to help return patients of various pathologies and ability levels to their optimal level of function and encourage independence in life-long training.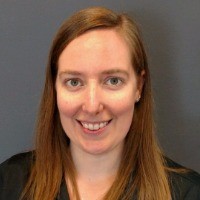 Kaitlin Ringquist, PT, DPT, COMT
Physical Therapist
Kaitlin is a native Oregonian, and die hard beaver after graduating with a Bachelor of Science in Exercise & Sport Science from Oregon State. She was also a 4 year Division I swimmer for Oregon State and was a competitive swim coach for 10 years. Kaitlin then moved to the Bay Area to attend Samuel Merritt University and graduated with a Doctor of Physical Therapy degree. Kaitlin enjoys treating a variety of patients, and has a special interest in working with young athletes. Patient education is an important part of her treatment regime as she feels that providing education empowers patients to be an active part of their rehabilitation process. Kaitlin combines her experiences of coaching, the demands of being an athlete and her knowledge of physical therapy to enable patients of all abilities to achieve their individual goals and return to their optimum level of physical performance. In her free time, Kaitlin enjoys traveling, baking, hiking, attending sporting events.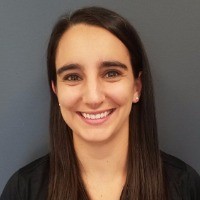 Nicole Peschka, PT, DPT, ATC
Physical Therapist
Nicole graduated from Oregon State University with a Bachelor of Science in Exercise and Sports Science and Athletic Training in 2009. She went on to earn her doctorate degree in physical therapy from Chapman University in 2012. She is a certified athletic trainer and is currently working on her OGI Certification on Orthopedic Manual Therapy (COMT). Her areas of interest include sports- related injuries, post-operative rehabilitation, body mechanics/postural education and work hardening/conditioning. Outside of her work as a physical therapist Nicole enjoys spending time with her husband, running, playing soccer and attending OSU sporting events. Go Beavs!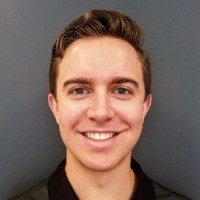 Alex Rhodes, PT, DPT
Physical Therapist
If You Need Physical Therapy, Choose ATI
Conveniently located on NW 229th in Hillsboro, ATI Physical Therapy is the premier choice for personalized physical therapy in a friendly and encouraging environment. Known for exceptional results and an upbeat atmosphere, ATI Physical Therapy provides physical therapy and sports medicine.
Physical Therapy services include manual therapy, therapeutic exercise, therapeutic modalities, cardiovascular conditioning, and strength training. The friendly and motivating team at ATI will develop a personalized treatment plan designed to reduce pain, improve mobility and reduce future injuries. Call today to book an appointment!
California locations are independently owned and operated under license.
We Can Help With:
Back/Spine Injuries
Sports Related Injuries
Pre and Post Surgical Conditions
Overuse/Repetitive Stress Injuries
Knee Injuries
Foot/Ankle Injuries
Wrist/Hand/Forearm Injuries
Physical Therapy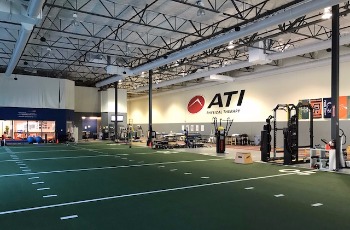 At your local Hillsboro ATI, our goal is to help you feel better – quickly, easily and affordably. Our clinicians will develop a custom treatment plan that addresses pain, gets you moving and lowers the chance for future injuries. Plus, we'll make it fun along the way. ATI accepts virtually all major insurance carriers and will verify insurance for you. To schedule your first appointment within 24-48 hours, or to request a complimentary screening, call (503) 395-3000.
Workers' Compensation Rehabilitation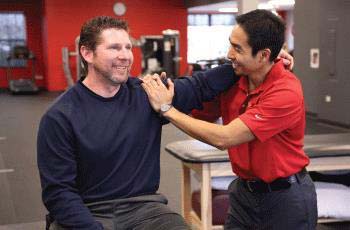 ATI has a simple referral process and performance-based methodology to help increase strength, endurance and cardiovascular function with the goal of returning you back to work. Achieving international recognition for its outcomes in workers' compensation rehabilitation, ATI offers innovative solutions that deliver efficiencies and high levels of satisfaction. Visit your local Hillsboro ATI to learn more.
Sports Therapy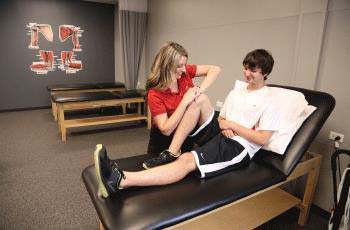 ATI is an expert in preventing, evaluating, treating and rehabilitating injuries, and will coordinate care with your physician, parents and school/club officials to get you back in the game. From injury education and prevention, to conditioning and rehabilitation, we provide on-site athletic training services to schools and clubs. Visit your local Hillsboro ATI to learn more.
The contents of the ATI Physical Therapy web site, such as text, graphics, images, and other material contained on the ATI Physical Therapy web site ("Content") are for informational purposes only. The Content is not intended to be a substitute for professional medical advice, diagnosis, or treatment. Always seek the advice of your physician or other qualified health provider with any questions you may have regarding a medical condition.
If you think you may have a medical emergency, call your doctor or 911 immediately. Reliance on any information provided by the ATI Physical Therapy web site is solely at your own risk.