Sports Therapy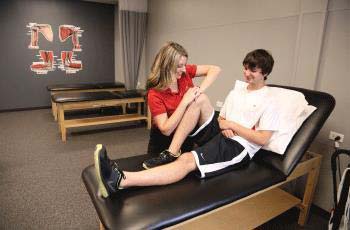 ATI is an expert in preventing, evaluating, treating and rehabilitating injuries, and will coordinate care with your physician, parents and school/club officials to get you back in the game. From injury education and prevention, to conditioning and rehabilitation, we provide on-site athletic training services to schools and clubs in Wilmington. Call 302-351-0302 to learn more.
Workers' Compensation Rehabilitation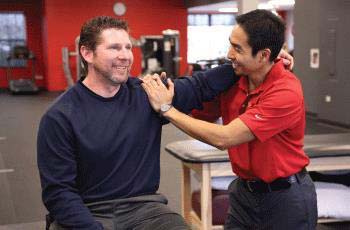 ATI has a simple referral process and performance-based methodology to help increase strength, endurance and cardiovascular function with the goal of returning you back to work. Achieving international recognition for its outcomes in workers' compensation rehabilitation, ATI offers innovative solutions that deliver efficiencies and high levels of satisfaction. Call 302-351-0302 to learn more.
Physical Therapy
At your local Wilmington ATI, our goal is to help you feel better – quickly, easily and affordably. To schedule your first appointment within 24-48 hours, or to request a complimentary screening, call 302-351-0302. Our clinicians will develop a custom treatment plan that addresses pain, gets you moving and lowers the chance for future injuries. Plus, we'll make it fun along the way. ATI accepts virtually all major insurance carriers and will verify insurance for you.