Meet Our Team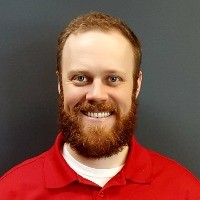 Isaac  Cowart, PT, DPT, CSMT, Cert MDT
Clinic Director
Isaac graduated from Truman State University in 2006 with a degree in Exercise Science. He went on to earn his Doctorate in Physical Therapy from Rockhurst University in Kansas City, MO. Since that time he has worked in the outpatient orthopedic setting treating a variety of pre- and post-operative injuries with a clinical emphasis on spinal disorders. He is a Certified Spinal Manual Therapist through the International Spine and Pain Institute as well as a Certified McKenzie Therapist through the McKenzie Institute. Isaac also has extensive experience treating Workers Compensation injuries and currently leads the F.I.R.S.T. Work Conditioning program in the Portland metro area for ATI. Additionally, he is a certified run coach through the Road Runners Club of America and a certified Level 1 BikeFit specialist. In his free time he enjoys spending time with his wife Amanda, and two boys James and Tyson. He enjoys anything outdoors including hiking, cycling, and camping and is always up for a good Pacific Northwest craft beer.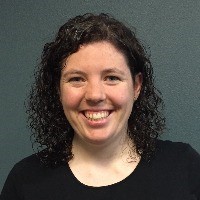 Elicia Hickey, PT, DPT
Lead Clinician
Elica is originally from Scranton, PA where she attended The University of Scranton. She earned her Bachelors of Science in exercise science in 2010 and later her Doctorate of Physical Therapy in 2013. Elicia uses a variety of manual therapy techniques and therapeutic exercises to optimize treatment in order to help patients reach their goals. Her clinical experience includes treating patients for pre and post operative care, muscuoloskeletal pain, sports injuries, and body mechanics/postural education. Her passions lie with working with runners, female atheletes, post op patients, and high school athletes. Elicia is a certified running coach through RRCA. In her free time she is a ski instructor at Mt. Hood and coaches high school cross country and track (Go Archers!). She also enjoys hiking, biking, watching soccer, traveling and spending time with family and friends.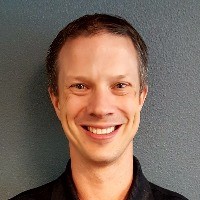 Brad Simpson, PT, DPT, CSCS, COMT, FAAOMPT
Physical Therapist
Brad graduated from Pacific University with a Doctorate of Physical Therapy in 2005. He completed a fellowship program in manual therapy from the North American Institute of Orthopaedic Manual Therapy (NAIOMT) in 2012, and is a Fellow of the American Academy of Orthopaedic Manual Physical Therapists (AAOMPT). He is a certified orthopaedic manipulative therapist (COMT), and a certified strength & conditioning specialist (CSCS) through the NSCA. Throughout his career, Brad has been an adjunct professor in spinal and peripheral orthopedics, and has been published in peer-reviewed journals for treating chronic pain patients and knee pain patients. Brad enjoys hiking, playing golf and basketball, and all the precious time he spends with his daughter and wife.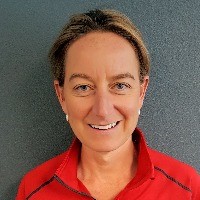 Sinead M. Clancy, PT, DPT, OCS, Ph.D
Physical Therapist
Sinead M. Clancy, PT, DPT, OCS, Ph.D, graduated from The University of Birmingham, UK with a degree in Medical Science and later achieved a Ph. D in Neuroscience. Sinead was previously a medical researcher at both the Salk Institute and Scripps Research Institute, La Jolla, CA. She is an avid competitive Ironman triathlete, ultra-marathon runner and cyclist, and developed a passion for Physical Therapy through her athletic pursuits. Following graduation with a Doctorate degree in Physical Therapy from the University of St. Augustine, FL (with honors in manual therapy), Sinead moved back to San Diego, CA and directed an outpatient PT clinic. Sinead is a board certified orthopedic specialist, and is additionally ASTYM certified. She has been a proud member of the ATI team since January 2017 and enjoys treating patients with a combination of her manual therapy skills and therapeutic exercise. She takes great pride in rehabilitating her patients back to full function and recovery.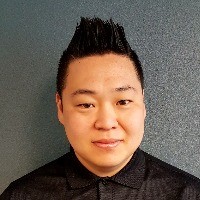 Steven Park, PT, DPT
Physical Therapist
Graduate of the Boston University Doctorate of Physical Therapy program, Steven believes that physical therapy should be more than just a list of exercises. His focus is to go beyond the sets and repetitions and reach each individual's ultimate goal, whether that be for competition or personal achievement. His passions include basketball, soccer, and other team sports; with a current involvement and practice with Olympic weightlifting. His care will include current evidence with a biomechanical basis for treatment and a side of jokes.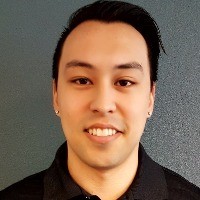 Victor Wilson, PT, DPT
Physical Therapist
Victor graduated from Pacific University with a BS in Exercise Science before going to PT school at George Fox University to earn his Doctorate of Physical Therapy. Having played collegiate soccer himself, Victor enjoys working with all kinds of athletes who are looking to get back to competitive sports. He uses a combination of manual therapy skills and functional movement exercises to help patients get back to doing what they love. In his free time, Victor enjoys exploring the PNW and staying active playing soccer, basketball, hiking and going to the coast with his wife, Anna.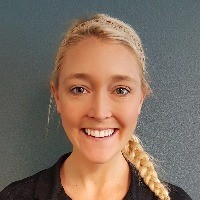 Katherine Randeau, DPT
Physical Therapist
Katherine Randau (Katie) graduated from the University of Illinois Urbana-Champaign in 2012 with her Bachelors in Kinesiology. While at the University of Illinois, Katie worked as an Exercise Specialist in the Exercise Psychology Laboratory (EPL). While at the EPL, she specialized in working with breast cancer survivors and older adults in order to improve self-efficacy through exercise and walking interventions. She continued to pursue her Doctorate of Physical Therapy at A.T. Still University in Mesa, Arizona where she graduated in 2016. While at A.T. Still, Katie worked as a Falls Prevention coach and enjoyed volunteering with the AZ disabled Sports Organization. Upon graduation, she has worked in the outpatient setting treating orthopedic, musculoskeletal dysfunction, as well as, vestibular and post-concussion disorder. In her free time she enjoys working out, playing volleyball and spending time with her Husband Nelson, hiking, camping and enjoying the great outdoors.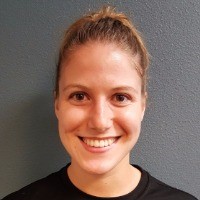 Kelsey Jonas, PT, DPT
Physical Therapist
Kelsey graduated from the University of Delaware in 2013 with a Bachelor of Science in Exercise Science and a concentration in Exercise Physiology. She went on to earn her Doctorate of Physical Therapy degree at Northeastern University in Boston, MA in 2017. Kelsey enjoys working with the athletic patient population with an emphasis on runners and overhead athletes. She continues to expand her knowledge about these populations and the orthopedic injuries associated with various sporting activities. She also strives to learn more about gait analysis and the biomechanics of motion to apply in her treatment approach. In her free time, Kelsey enjoys exploring the numerous restaurants and craft breweries in the greater Portland area. She is an active gym member and participates in yoga, but also likes to travel and be involved in outdoor activities such as hiking, kayaking, biking, and running.
Jessica Benson, PT, DPT
Physical Therapist
Jessica Benson received her Bachelor of Science degree in Interdisciplinary Health and Rehabilitation Sciences at California State University, Fresno in 2010. She went on to earn her Master of Physical Therapy degree from California State University, Fresno in 2012. She continued her education and obtained her Doctorate of Physical Therapy Degree from University of California, San Francisco partnered with California State University, Fresno in 2013. Jessica has been continuing her education by enrolling in courses to gain additional knowledge on manual therapy and fascial movement techniques in order to provide exceptional care to her patients. She enjoys working with a wide range of patient populations and strives to help her patients return to their desired level of function. Her clinical experience includes treating patients with acute and chronic injuries as well as pre and post-operative care. In her free time, Jessica enjoys being with her family and standard poodle, Frank.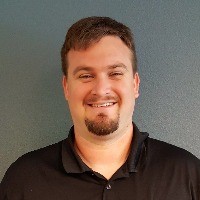 Jon van den Boogaard, PT, DPT, SCS
Physical Therapist
Jon van den Boogaard graduated from the University of Florida in Gainesville, FL with a Bachelor of Science in applied physiology and kinesiology in 2009. He went on to earn his doctorate degree in physical therapy from the University of Florida in 2012. Jon then completed a yearlong sports medicine residency at the University of Florida where he worked with many of the collegiate sports teams including football, soccer, softball, tennis, track and field, swimming and diving and more. Jon subsequently became a board certified Sports Clinical Specialist in 2014 through the American Physical Therapy Association. He is also a level 1 certified coach by the USA Track and Field and USA Weightlifting organizations. Jon enjoys working with athletes of all levels as well as general orthopedic injuries. His clinical experience includes treating patients for pre and post-operative care, musculoskeletal pain, work hardening, and postural/body mechanics education for further prevention of injury. In his free time, Jon enjoys coaching high school track and field, walking and hiking with his girlfriend and dog, trying new restaurants, lifting weights and watching sports especially Gator football.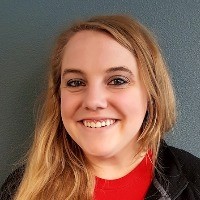 Kaylena Binkerd
Rehab Tech
Kaylena graduated from Portland State University with a Bachelor of Science in Health Studies. Her concentration is in physical activity and exercise. She is both a certified personal trainer and wedding planner. Kaylena plans to attend physical therapy school in the future, but in the meantime enjoys her role as a rehab tech for ATI. In her free time, Kaylena enjoys volunteering at her church with the children's ministries, spending time with friends and family, and adventures on the Oregon Coast.
Sports Therapy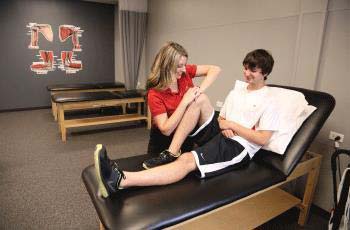 ATI is an expert in preventing, evaluating, treating and rehabilitating injuries, and will coordinate care with your physician, parents and school/club officials to get you back in the game. From injury education and prevention, to conditioning and rehabilitation, we provide on-site athletic training services to schools and clubs in Beaverton. Call (503) 597-0035 to learn more.
Physical Therapy
At your local Beaverton ATI, our goal is to help you feel better – quickly, easily and affordably. To schedule your first appointment within 24-48 hours, or to request a complimentary screening, call (503) 597-0035. Our clinicians will develop a custom treatment plan that addresses pain, gets you moving and lowers the chance for future injuries. Plus, we'll make it fun along the way. ATI accepts virtually all major insurance carriers and will verify insurance for you.
Workers' Compensation Rehabilitation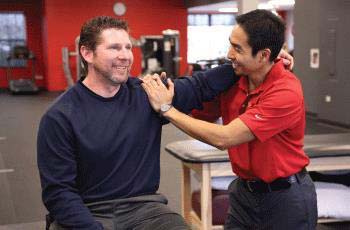 ATI has a simple referral process and performance-based methodology to help increase strength, endurance and cardiovascular function with the goal of returning you back to work. Achieving international recognition for its outcomes in workers' compensation rehabilitation, ATI offers innovative solutions that deliver efficiencies and high levels of satisfaction. Call (503) 597-0035 to learn more.
The contents of the ATI Physical Therapy web site, such as text, graphics, images, and other material contained on the ATI Physical Therapy web site ("Content") are for informational purposes only. The Content is not intended to be a substitute for professional medical advice, diagnosis, or treatment. Always seek the advice of your physician or other qualified health provider with any questions you may have regarding a medical condition.
If you think you may have a medical emergency, call your doctor or 911 immediately. Reliance on any information provided by the ATI Physical Therapy web site is solely at your own risk.